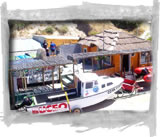 Visit divelog book: the email´s friends
The tides: link to naval hidrography
The weather: link to see the weather in Las Grutas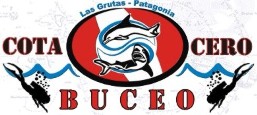 Cota Cero, was born in 1996 as a diving center with two main goals: " To develop recreational diving in Las Grutas" as an alternative to the differe]nt activities going on at the beach and in this way become part of the "Patagonia Diving Tour".
What started out as a family business has become a submarine services company.
COTA CERO greets all who were here and come back every year and invites all those who do not know us yet to discover diving in Las Grutas, Argentine Patagonia.
The difference is diving at sea...
The site...

Excursions: All diving sites and their features.

Gear: our boats

A Diving up. . .

Courses: all recreative levels.

Pictures: a view to our diving.

How to get here: Maps and distances.

Staff: Our Faces

Professionals: Diving instructor career.

News: Trips, sales, etc...

..